Increasing Cases Of Truck Drivers With COVID-19 Worry Tororo Locals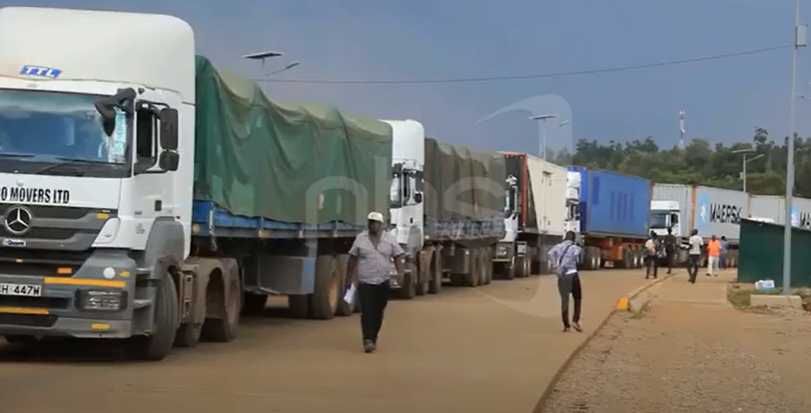 With the increasing number of truck drivers who pass via Malaba border point testing positive for COVID-19, Tororo district authorities have expressed fear for more cases. During a Task Force meeting held at the district headquarters chaired by the RDC, the challenge identified was people manning the border points.
The locals have appealed to the government that if the police cannot manage the border, they should empower the local communities because they know who is a member of their community. This comes after several security personnel were confirmed arrested in Tororo for aiding the escape of people at quarantine facilities and entry through porous border points.
Speaking at a task force meeting held at the district council chambers, the Resident District Commissioner confirmed the arrests saying this came on the heels of a tip-off that several Kenyan nationals had been released by security officials.
"Screen them and ensure they do not have the virus before they cross to Uganda. It is useless to allow them to come in, you screen them, and you allow them go and you start getting them when they are almost getting to Southern Sudan and cause alarm along this road, said Pheobe Otala, Uganda's High Commissioner to Kenya.