I Will Not Donate To Things I Do Not Trust – Kizza Besigye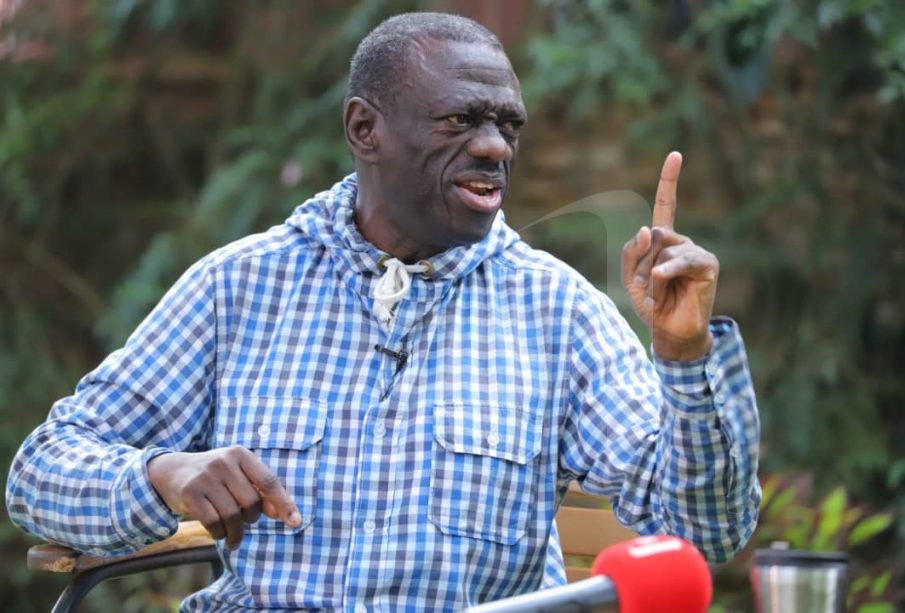 Former FDC president and four-time presidential aspirant Rt. Col. Kizza Besigye, has cautioned that the rate at which COVID-19 spreads must be reduced. This as he spoke to Simon Kaggwa Njala during the NBS Tv Morning Breeze show.
He reveals that he called for a lockdown a week before it was instituted stating that the hygienic measures one needs could have been intensified if the country was better organized.
"You need a legal and institutional framework that helps you manage a pandemic. In our case, this has been disastrous. How do you lock down an economy without a legal framework in the whole country? Besigye asked rhetorically.
He stated that the Constitution of Uganda demands that in a situation like this, you must declare a state of emergency.
Besigye refuted the idea that the Ministry of Health can lock down the economy of a country adding that institutions that will manage a situation are preferably needed, "you must create institutions that beef up the trust of the citizens" he said.
The former FDC leader said that because this is a pandemic, Ugandans need to know the plan. This after he claimed we have no plan. He went ahead to specify that one for the medical professional management and one for the socio-economic situation this creates as the plans not available. He added that these plans would be debated and known by the public.
"Even our neighbours need to know our plan just like we need to know theirs. What would assure me is the kind of information we are gathering and where the virus is concentrated," said Besigye.
He said that the national task force is part of the problem stating that it was placed in the office of the Prime Minister but does not emanate from a legal known framework.
" It is under the office of the OPM that is highly discredited because of the grave cases of corruption. If you are irrational in a crisis, you just go deeper into it. I will not donate to things I do not trust. We should have a legal and institutional framework everyone trusts and relates to. Ugandans are very generous people except that they have nothing to give," said Besigye.