Police Hunting For A Hit And Run Driver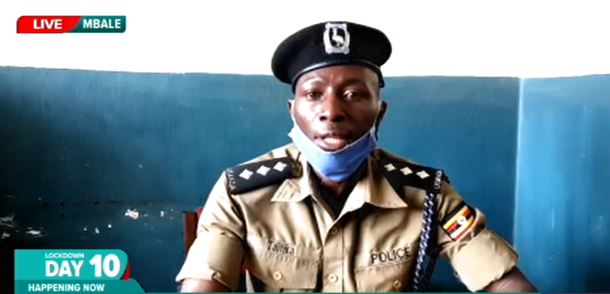 Police in Mbale district is hunting for a driver who knocked one of their own attached to Nakaloke police post and drove off to escape from the scene of the crime. The incident that left the police officer with fractured limbs, happened on Wednesday.
ASP Rogers Taitika, the Spokesperson of Police in Elgon sub-region, came out to reveal that this is not the first time such an incident has happened. He said that just last month, (April), a traffic officer that was manning one of the checkpoints in Mbale sub-region was knocked by a Boda Boda cyclist.
According to Taitika, the driver was stopped by the traffic police but refused to stop and in the process of escaping, he knocked the police officer identified as Detective AIP Alepu who was on a motorcycle heading to Nakaloke police station for duty.
"Our officer's left leg was broken, actually as I speak now, he is in Mbale Referral hospital nursing the wound and he is undergoing treatment in this respective facility but the hunt is on to see that we arrest this wrong driver who knocked our officer," said Taitika.