NBS TV Launches Political Command Centre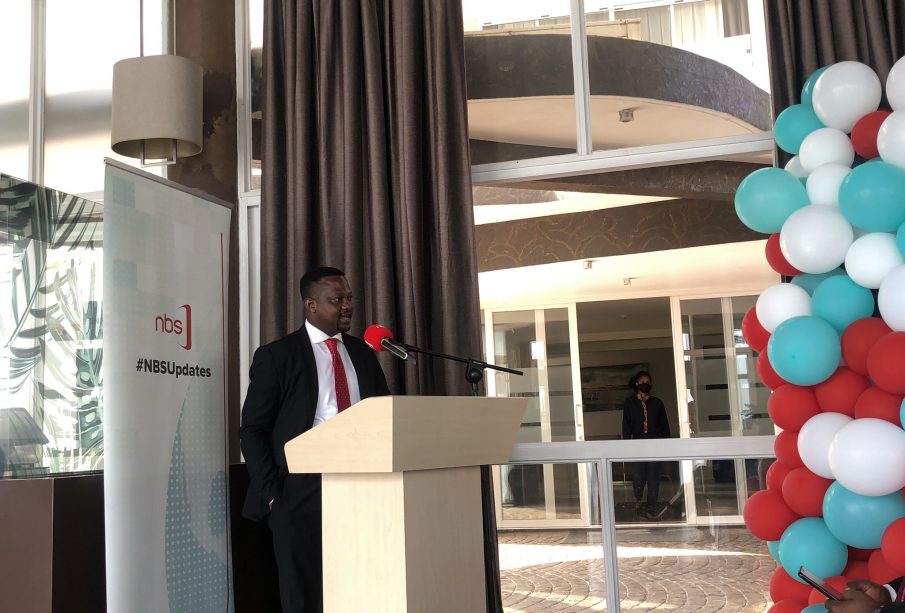 This morning, NBS Television has launched the Political Command Centre. This is aimed at reminding their audience of their promise to deliver a bold, accurate and authoritative coverage of the 2021 General Elections.
Award-winning journalist Solomon Serwanjja who recently won the BBC World News Komla Dumor award says that as journalists, they have a very big responsibility to be the watchdog.
"The awards remind me of the heavy shoes I wear. This is the first time we are having an e-Election. Investigative journalism is going to play a big role in this election", said Solomon Serwanjja.
While speaking at the launch of the Political Command Centre, Serwanjja commented on the hate speech that he says is to be expected during the campaigning period. He cautioned that the media needs to be very sensitive in a way to guard against violence and fake news.
"Editors will be the sieve on what will go through to the people. As NBS, we shall man this entire process", said Solomon Serwanjja.
The Head of News at Next Media Services, Joyce Bagala said that as the Political Command Centre, they are going to work with their audience to make every candidate reach the people. She said this as she bragged about the return of senior political news reporter Joseph Sabiti.
Chief Strategy Officer Next Media Services Joseph Kigozi stated that this is a very delightful moment for all of them. He said that as they were celebrating 10 years in existence, everyone christened them as the political command centre.
"People have always looked for a station that is balanced, accurate and they couldn't look further than NBS Television. Over the years, we have earned the name," said Kigozi.
The Chief Strategy Officer affirmed that as NBS, they command over 60% of viewership in the country (Uganda) and added that those who would like to work with them shall be got to their voters.
NBS Senior News Reporter Canary Mugume said that his task is to uncover all truths regardless where it falls provided they uncover it and stay true to the facts.
"As NBS TV, we are here to deliver 360 coverage of the elections. As a media and an independent institution, we are the core elements of democracy that we are seeking," said Canary.