NUP Speaks Out on Kayunga LCV Lost Election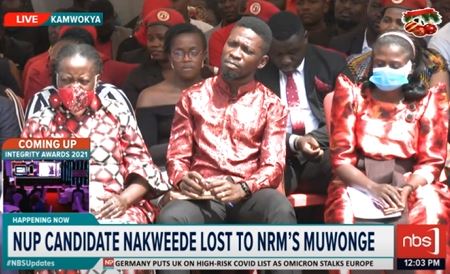 The National Unity Platform (NUP) insists theirs was a stolen victory in Kayunga. The NUP candidate Harriet Nakweede has urged the Electoral Commission to rethink their position by calling them back and declare her the winner.
The party Spokesperson Joel Ssenyonyi described what happened in Kayunga as foolish and broad day light thuggery.
Watch;
VIDEO: What Simon Byabakama and the team of the Electoral Commission did in Kayunga is foolish. Broad daylight thuggery. – @JoelSsenyonyi #NBSUpdates pic.twitter.com/eV1LBsfp3u

— NBS Television (@nbstv) December 20, 2021