Mulago Hospital Former ED Dr. Byarugaba Baterana Hands over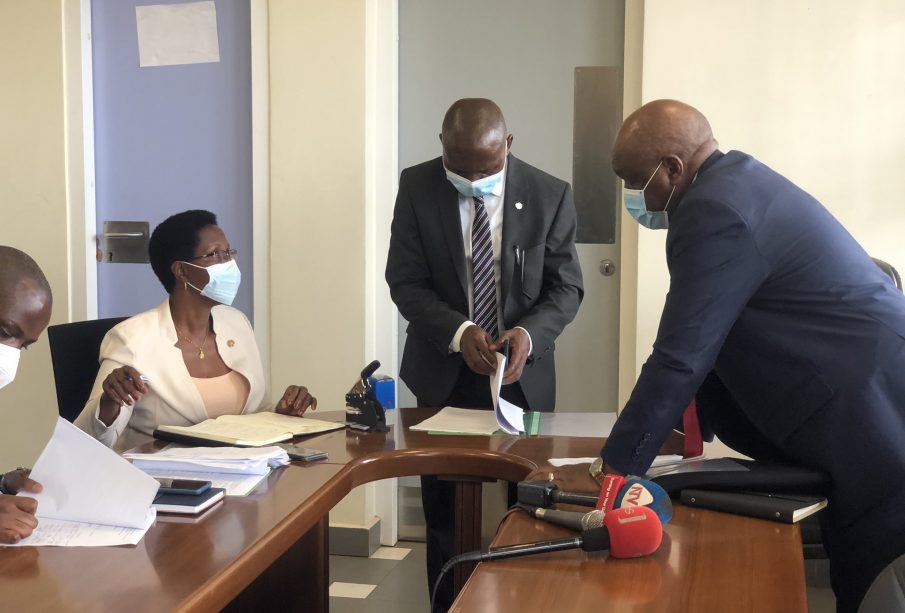 The Mulago Hospital ED Dr. Byarugaba Baterana was interdicted by the Ministry of Health Permanent Secretary Diana Atwine following his arrest by the State House Health Monitoring Unit on allegations of misuse of government funds, misuse of office, embezzlement and causing financial loss to government. He has today officially handed over office to his former deputy Dr. Rosemary Byanyima.
In his hand over speech, Baterana boasted of the achievements in his 11 years at the helm of Mulago Hospital.
We did plan and construction of a specialized women hospital of 453 bed capacity and 11 operating theatres. This was planned as a maternal unit of the Mulago hospital but was later made a hospital of its own. We operationalized Kawempe, Kiruddu and Mulago as independent hospitals while using the small budget of Mulago and we didn't cause any health crisis in this country.
The incoming acting Mulago ED, Dr. Rosemary Byanyima stressed the need for the staff to work as a team.
I pledge to do the work through teamwork.