Speaker Anita Among Eats from Parliament Canteen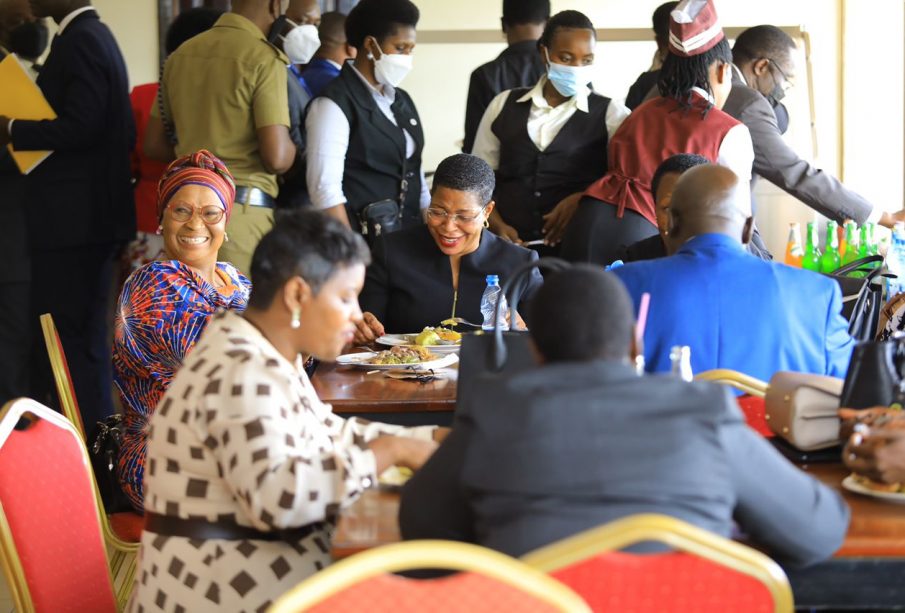 Following the demise of former Speaker of Parliament Jacob Oulanyah L'okori, there has been rumours that he was poisoned. The legislators have since lived in fear of being poisoned an many had shunned the Parliament canteen that had been sighted a hot spot for poisoning.
The current Speaker of Parliament Anita Among has since dismissed these poison allegations and urged the MPs to eat freely at the canteen. Today, she went to have a meal at the canteen to demystify this rumour that has been taken seriously by the legislators and a section of the public.