14 Year Old Hospitalised After COVID-19 Vaccination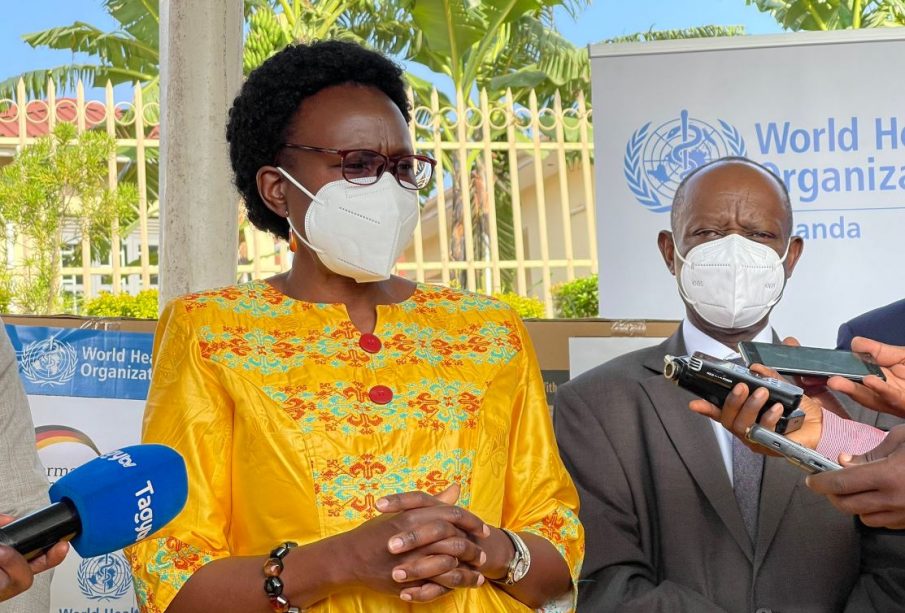 The Ministry of Health has said it is investigating a case in which a 14 year old allegedly suffered severe side effects to COVID-19 vaccination.
The @MinofHealthUG is currently investigating a suspected case of adverse events following COVID-19 vaccination of a 14 year old. Working with @UNDAuthority, we are investigating this and results will be shared with the public ASAP as the child receives treatment at @kirudduNRH .

— Ministry of Health- Uganda (@MinofHealthUG) June 14, 2022
The ministry has urged the general public to remain cautious as the number of cases are on the rise.
Results of COVID-19 tests done on 12 June 2022 confirm 59 new cases. The cumulative confirmed cases are 166,378.

The breakdown of the new cases is:
59 Alerts and Contacts; Kampala (46), Wakiso (8), Mityana (1), Gulu (1), Mbarara (2), Amuru (1) #STAYSAFEUG pic.twitter.com/3GTWBSMQ0b

— Ministry of Health- Uganda (@MinofHealthUG) June 14, 2022