Government Sends Food to Hunger Hit Karamoja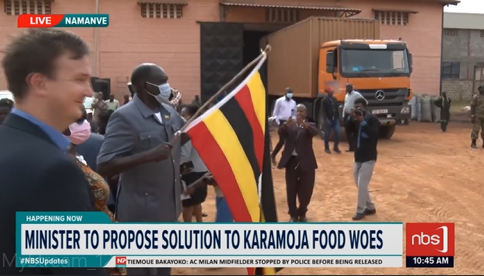 The Minister for Relief and Disaster Preparedness, Hillary Onek, has flagged off a relief food consignment worth 552 tons of maize flour and beans to Karamoja to the aid of locals in the region, several have been reported dead with the continued dry spell that has hit the entire country.
The consignment being sent to Karamoja is comprised of posho, beans, and some fortified foods. We are still in discussion with the World Food Programme to set up a feeding center for those who are weak and cannot carry food to their homes," Minister for Disaster Preparedness Hilary Onek.