Not Wrong for Doctors to Participate in Politics – Obuku Ekwaro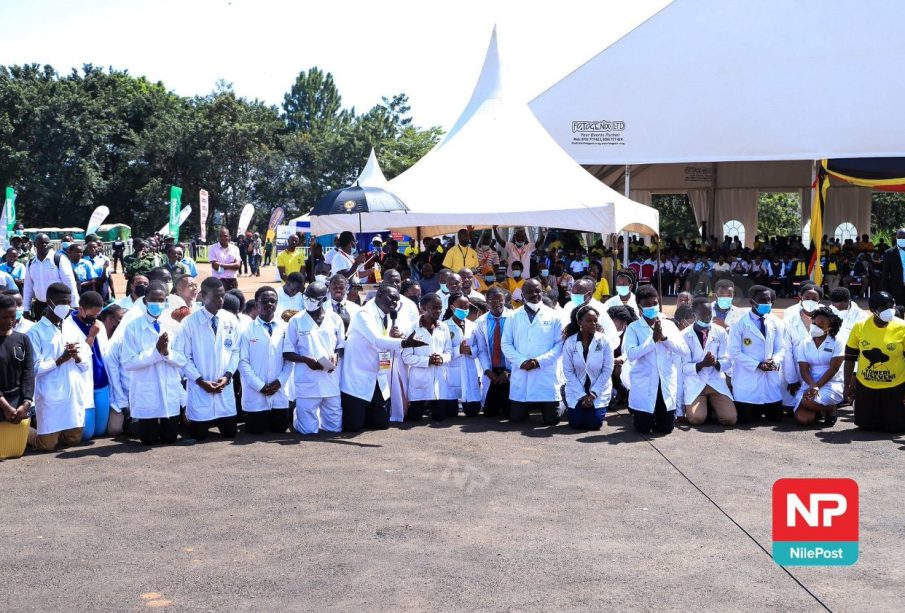 A section of doctors belonging to the Uganda Medical Association led by the president of the association, Dr. Oledo were seen kneeling before President Museveni on 3rd December 2022, asking him to contest again.
Watch:
http://https://twitter.com/nilepostnews/status/1599434311429550080?s=20&t=3FoLBT0I5JHXTJ-OryT1ag
This has led to mixed reactions. Former President of the association Dr. Obuku Ekwaro has come out strong to defend these doctors saying it is not the first-time doctors have participated in politics and they must have a say in the politics. Ekwaro has said the only hullabaloo here is the fact that they are in support of NRM, yet in the past the association has come out to support the opposition, for example in instances. Ekwaro has said there was nothing wrong with what the doctors did.
The President fulfilled his promise of 2016 that a doctor earning UGX 1 million should earn UGX 5 million. That's the lowest paid doctor. Kneeling down is what annoyed some people but it is culturally appropriate in Buganda.