Deputy Speaker Engages Opposition to Resolve Parliamentary Impasse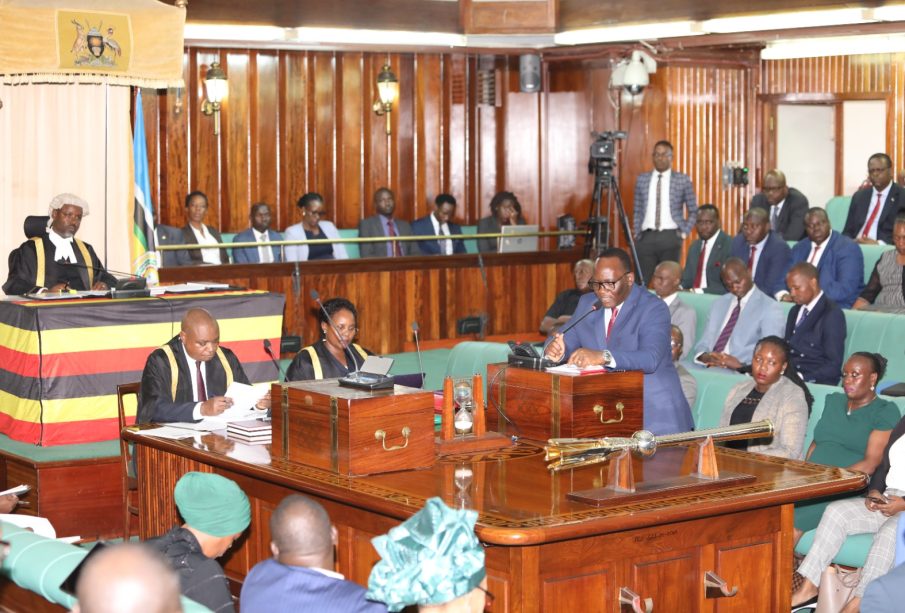 The Deputy Speaker of Parliament, Thomas Tayebwa, informed the House that he has initiated discussions with the Opposition to find a resolution to the ongoing parliamentary impasse that led to their boycott of parliamentary sittings. However, the Leader of the Opposition in Parliament, Mathias Mpuuga, and other Opposition legislators expressed skepticism and clarified that no such engagement had taken place.
During a special sitting held to pay tribute to the late former Minister Henry Kyemba on Tuesday, Mathias Mpuuga, the Leader of the Opposition in Parliament, explained their temporary presence in the House. He indicated that they would continue to abstain from parliamentary proceedings until their concerns had been satisfactorily addressed.
Chairing the parliamentary session on Wednesday, Deputy Speaker Thomas Tayebwa disclosed his efforts to engage with the Leader of the Opposition in Parliament, aiming to facilitate the return of all Opposition legislators to the House. He argued that while the House can technically proceed with its business without the Opposition, having both sides present would contribute to a more comprehensive and productive legislative process.
However, Mathias Mpuuga, the Leader of the Opposition, refuted the Deputy Speaker's claims of ongoing engagement and insisted that no such discussions had taken place.
Other Opposition legislators expressed their willingness to resolve the impasse but stressed the importance of conducting the discussions in an open and transparent manner.
The ongoing parliamentary impasse is now in its third week, with the Opposition's decision to boycott parliamentary sittings primarily rooted in concerns related to the continued violations of human rights in Uganda. As discussions continue, it remains to be seen how the impasse will be addressed and whether both sides can come to a mutually agreeable resolution.