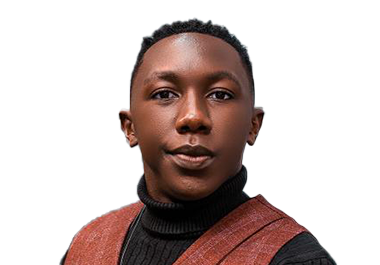 Kaiyz Kawalya
TV Presenter
Kawalya Isaac aka Kaiyz is a celebrated Ugandan TV presenter and media personality working with Sanyuka Tv and NBS Television, companies of Next Media Services.
He hosts shows like UnCut Sabula, UnCut Kalakata and Amasengejje Xtra. The shows have revolutionised the Ugandan entertainment and Lifestyle scene with a bold, loud and exciting mode of news delivery.
Kaiyz ha transformed from your average news reporter to one of Uganda's most iconic and well-known entertainment news presenters.
He is trained by BBC World services and Voice of Africa.
Some of his best work:
Full figure bedroom secrets
Kaiyz on the set of Big Deal
Kaiyz Kawalya interviews Full figure "Presidential Adviser"