We've extended our Luganda Bulletin "Amasengejje extra"
Following the latest regulations by regulator Uganda Communications Commission (UCC), NBS Television came up with an extension of their daily 7 PM bulletin, "Amasengejje," to include an Entertainment news segment.
Over the last couple of weeks, the news extension has seen entertainment news fitted into the popular news bulletin, with now-former Uncut host and budding politician Annatalia Oze taking on the role of news anchor for the rather formal segment, and celebrated TV legend MC Kats, taking on the role of field interviewer.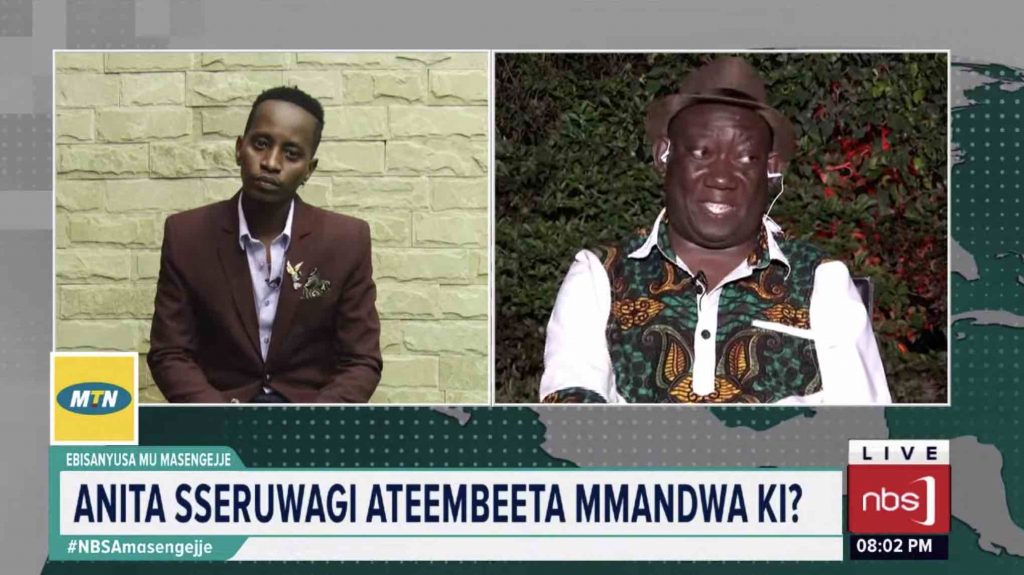 While speaking on NBS Television's Live@9 bulletin earlier, Next Media Chief Strategy Officer, Joseph Kigozi, had also commented,
"Our adjustments as a whole is for the better – platforms such as the Afro Mobile app have come in handy especially for those that cannot access television at that time to live stream the like of Uncut, now on Sanyuka at 10 PM, and have seen us already recording greater viewership benefits for them, our partners and investors on these platforms."
The #NBSAmassengejje Entertainment News segment airs starting about 7:45 PM on NBS Television every weekday.