Uganda's Opposition at a Crossroads: Debating the Leader of Opposition's Succession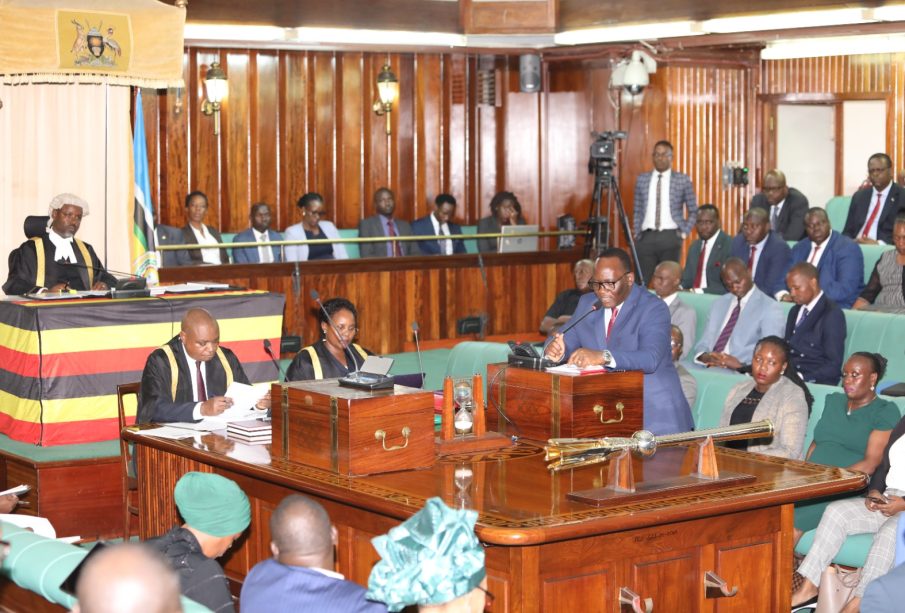 As the tenure of Mathias Mpuuga, the current Leader of Opposition (LOP), nears its end, the Ugandan opposition is in the midst of a spirited debate regarding who should succeed him in this pivotal role. Mpuuga, who assumed the LOP position in May 2021 for the 11th Parliament, has played a crucial role in the country's political landscape. As his tenure draws to a close in December, many questions remain. Will he be reappointed, or will the opposition select a new leader to take up the mantle?
Political scientists and analysts have offered diverse perspectives on the qualities the next LOP should possess. Some have argued that the opposition should appoint a leader with an unpredictable personality, one who can challenge the current regime effectively while also working to foster unity and cohesion within the opposition ranks. They view the LOP's role as pivotal in counteracting the ruling National Resistance Movement's (NRM) style of governance.
However, contrasting opinions suggest that the nature of Uganda's parliament might make any appointment inconsequential. They contend that parliament has been consistently devalued over time, rendering the LOP's role symbolic in a system where the ruling party, the NRM, holds a substantial majority.
One notable perspective comes from former Leader of Opposition Professor Ogenga Latigo. He advocates for a leader who prioritizes cohesion within the opposition and aims to minimize conflicts among various opposition factions. Moreover, Latigo believes that the process of appointing the Leader of Opposition should be transparent and in compliance with the constitution to avoid conflicts.
Lawyer Nicholas Opio stresses the importance of unity among different opposition parties before even considering potential candidates for the LOP position. He believes that a fractured opposition will struggle to assert itself effectively within parliament.
Both Opio and political researcher Professor Rogers Barigayomwe emphasize that the LOP's role should extend beyond the confines of the august house. They argue that the LOP should be actively engaged in shaping policies and initiatives that reflect the interests of Ugandan citizens.
Currently, speculations are rife regarding potential candidates for the next Leader of Opposition. Names in circulation include the incumbent Mathias Mpuuga Nsamba, Medard Ssegona (MP for Busiro East), Muwanga Kivumbi (MP for Butambala), Joyce Bagala (Woman MP for Mityana), Francis Zaake (Municipality MP for Mityana), and Betty Nambooze (MP for Mukono). However, it's worth noting that the appointing authority may also have different considerations in mind.