President Museveni Advocates for Politics of Interest to Sustain Peace and Stability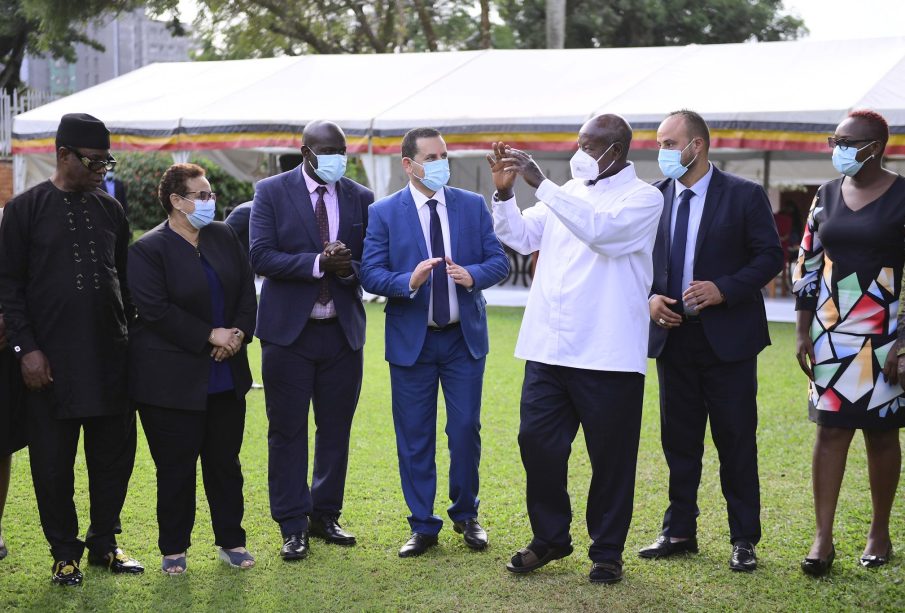 President Yoweri Museveni has issued a compelling appeal to members of the Afro-Arab Youth Council, urging them to champion the cause of politics driven by interests, in order to uphold peace and stability across their respective nations. During a meeting that happened on August 19, 20223, with a delegation from the Afro-Arab Youth Council at the State Lodge-Nakasero, President Museveni stressed the significance of promoting Politics of Interest within the council and beyond.
President Museveni elucidated that politics of identity, often predicated on tribal and religious affiliations, is counterproductive and frequently leads to political instability. He cited the example of Sudan, where he had cautioned against divisive ideas rooted in identity politics. He underscored that hunger, for instance, is neither Islamic nor Christian; it is a universal need. President Museveni urged for a shift in focus towards addressing people's needs, rather than their identities.
Reflecting on Uganda's history, President Museveni recalled the nation's struggle with identity-based politics in 1962 when no political party could secure a majority vote in elections due to their alignment with religious and tribal lines. However, he emphasized that Uganda successfully overcame this ideological challenge.
President Museveni also highlighted Uganda's pragmatic approach to language policy, emphasizing the coexistence of English as an official language, Swahili as a regional language, and various indigenous languages at the district level. This approach ensures that no language is suppressed and fosters linguistic diversity.
He encouraged the youth to serve as advocates, facilitating collaboration between African and Arab countries in business ventures. President Museveni pledged to write to member countries on their behalf to solicit contributions for this cause.
Dr. Abdul Haddi Lahweeji, President of the Afro-Arab Youth Council, shared their organization's objectives, which encompass preserving the peace and independence of member states while enhancing social and economic well-being. The council aims to serve as a bridge between the Arab world and African nations, underscoring the pivotal role of African youth in shaping the continent's future.
Furthermore, the Afro-Arab Youth Council is in the process of devising developmental programs in partnership with the Ministry of Gender to support Uganda's youth and the girl child.