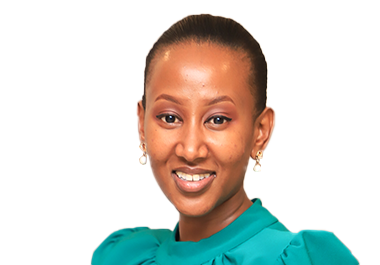 Victoria Bagaaya Kiggundu
News Reporter and Anchor
Victoria is a News Anchor and reporter for Next Media services Uganda, a holding company for NBS TV, Nile post, Next Radio and Sanyuka Tv, a company she has worked for 6 years now.
She took on the role as news anchor and reporter in mid 2017, anchoring NBS Your story before fully transfering into current affairs and politics in 2018.
She now anchors NBS Sunrise, NBS live at 1 and NBS Yourstory weekly. She also live reports for Uganda's leading current affairs show NBS Morning Breeze, reports on live news on top of contributing to the newsroom weekly.
As a student, Victoria studied Industrial and organizational Psychology  at Ugandas leading public University Makerere under government sponsorship for emerging among the best students in the country.
She later graduated with a second class upper bachelors degree at a
2.7 cgpa.
In private practice, Victoria is a philanthropist, has worked with the youth on empowernment both on and behind cameras and she is an agricultural enthusiat.
She is currently a 2019 Women In News Fellow.
WHO WILL MAKE M7 CABINET LIST
LEGAL PREDATORS
Lawless Jungle