Fish Exporters Want Ban on Domestic Nile Perch Consumption
Fish exporters have asked Parliament to ban local consumption of Nile Perch and reserve it for the export market only.
They want Ugandans to settle for Tilapia as Nile Perch fetches Uganda's foreign exchange in Europe.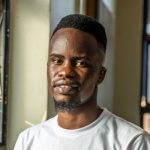 Ndagije is Writer, Passionate about Digital Marketing, Technology, Politics, and Lifestyle.



Always consistent, Always informative, Always entertaining. Make us part of your everyday life. Follow every story via #NBSUpdates