President Museveni and First Lady Janet Celebrate 50th Marriage Anniversary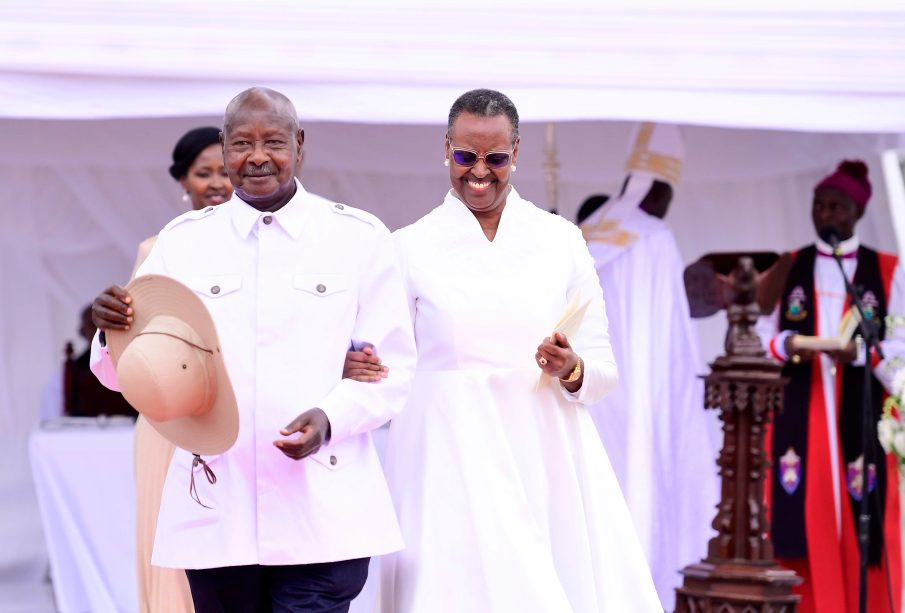 President Yoweri Museveni and First Lady Janet Museveni marked their golden jubilee anniversary with a vibrant celebration in Ntungamo district. At the event, President Museveni urged Ugandans to shift from subsistence work to the money economy, promoting increased income and poverty reduction.
The couple's enduring love was honoured as family, friends, and dignitaries gathered to join the celebration. Their marriage began on August 24, 1973, with vows exchanged at Kyamate Church of Uganda in Ntungamo District. The anniversary service was officiated by Archbishop Dr. Stephen Kaziimba Mugalu.
Expressing his gratitude, President Museveni praised his wife's companionship, highlighting her role in expanding their family. First Lady Janet Museveni, also the Minister of Education and Sports, characterized their 50-year journey as a testament to God's faithfulness.
Archbishop Kaziimba Mugalu praised President Museveni for upholding family values and defending the family institution amid global challenges.