UNEB monitor in charge of Jinja municipality and the Jinja Education Officer, Amina Mutesi, have arrested Sam Byamukama, a UNEB scout, who was deployed at Kiira Primary School.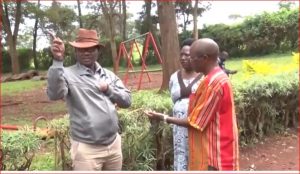 He was arrested on arrival at school after it was alleged that Byamukama abandoned his duty and went outside the school to drink at a nearby bar while exams were in progress.
Mutesi, the Municipal Education Officer, reveals that the UNEB scout also breached the UNEB examinations regulations when he smuggled a Mathematics paper out of the examinations hall and went with it outside the school.
The scout, who came back while drunk, is to be charged with negligence of duty after his absence from the centre prevented the smooth running of the examinations and is a total breach of UNEB regulations.