I Will Not Accept Scientific Elections- MP Robert Kyagulanyi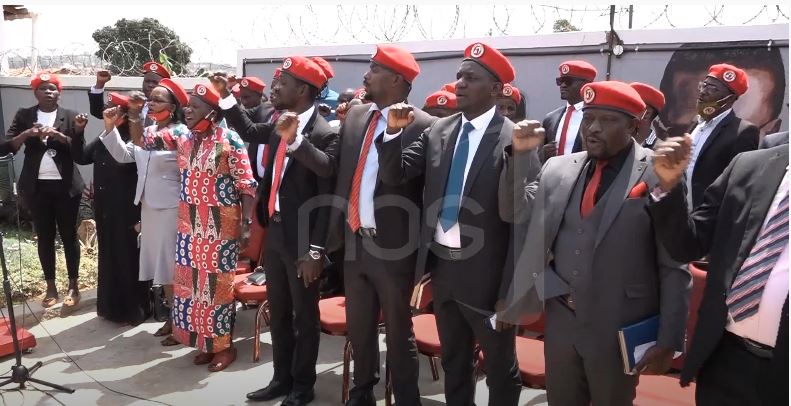 The People Power Movement electoral committee has called upon those intending to stand under the movement's ticket to formally appy and go through a vetting process and then will be allowed to represent the party colour.
The Movement also unveiled the election officers in different parts of the country. MP Robert Kyagulanyi after receiving defectors from other political camps stated that they are getting more organized for a landslide victory come the elections.
He further went on to state that the movement was preparing for an election but not a scientific election.
For the bulletin: