Bank of Uganda Encourages Savers to Invest in Regulated Financial Institutions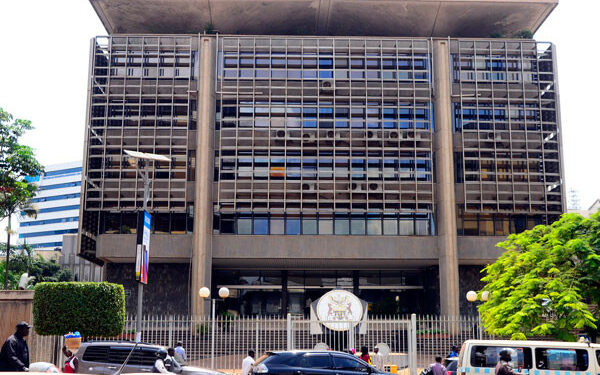 In a bid to promote a culture of saving and sound financial management, Deputy Governor of the Bank of Uganda, Michael Atingi Ego, has called upon savers to consider investing their hard-earned money in regulated financial institutions. This message came during the launch of World Savings Day, where Atingi Ego emphasized the importance of honest returns and secure financial futures.
As the nation grapples with challenging economic times, Atingi Ego sees this as an opportunity for business owners and individuals to embrace a saving culture. This practice not only safeguards financial well-being but also fosters sustained growth for enterprises.
A recent financial capability survey conducted in 2020 by the Bank of Uganda revealed some intriguing statistics about saving habits in the country. Only 20% of Ugandans choose to save their money in deposit-taking financial institutions, while 15% opt for mobile money as their savings platform. Surprisingly, nearly 45% of the population relies on village savings and loans associations, and an additional 20% prefer traditional piggy banks.
Deputy Governor Michael Atingi Ego believes that entrusting savings to regulated financial institutions is a responsible approach to managing personal finances. It not only ensures security but also potentially yields more substantial returns.
In light of this, institutions like the Uganda Retirement Benefits Regulatory Authority have voiced concerns about low returns among Ugandans. Despite a population of over 20 million people, both in the formal and informal sectors, the authority's registry only counts 3 million participants. This disparity underscores the importance of encouraging Ugandans to invest their savings in regulated channels.
Although Uganda's saving culture has room for growth, the country has seen significant progress. Savings have surged from 3.5 trillion Ugandan shillings in 2011 to an impressive 20 trillion by June of the previous year. This trend demonstrates the increasing financial awareness and preparedness among Ugandans, which aligns with the principles advocated by the Bank of Uganda.
By promoting the merits of regulated financial institutions and urging the public to embrace a culture of saving, Bank of Uganda seeks to enhance the financial well-being of individuals and the nation's economic stability.